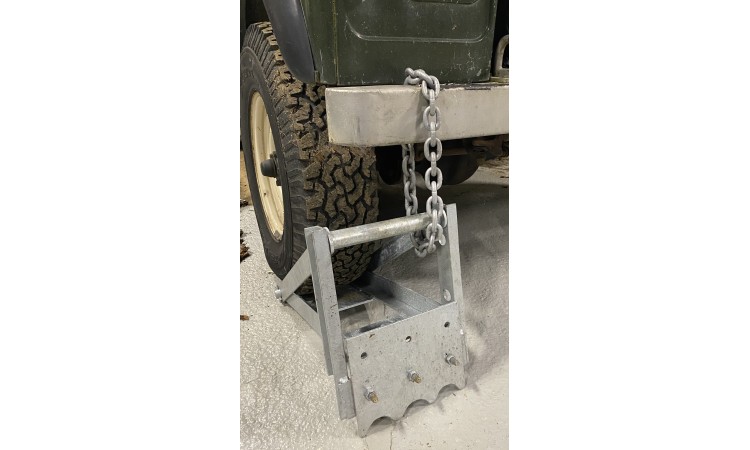 Land Rover Winching Ground Anchors Now Available
05/11/2021 | Rob Maude
Highly accurate reproductions of the exceptionally effective Mayflower and later Fairey manufactured winching ground anchors. (Rover part no 583590) are now available from LR Optional Equipment.
https://www.lroe.co.uk/MAP-Fairey-Capstan/583590
Using the weight of the vehicle to increase the effectiveness of the anchor, they have two blade setting for hard and soft ground and when not in use, they quickly fold up and stow in their wooden crate.
The standard size fits up to a 235/85r16 tyre but can be manufactured to suit wider tyres.
Galvanised finish just like the originals,
Perfect for anybody serious about winching!
Manufactured to order.
Please get in touch with your requirements.